Sai
Om Tour & Travel
 One Of The Leading Tour Operators In Thailand Located In Pattaya.
Sai Om Tour & Travel Makes Booking a Vacation Easy And Convenient. Travel Agents With An Average
 Of 5 Y
ears Experience Stand Ready To Help Our Clients Book Their Independent Travel. Cruises, Organized Tour  Packages,  And
Hotel Reservations Sightseeings Are Just a Few Of The Services Offered.
Services
---
New Packages
---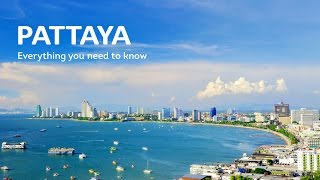 3 NIGHT 4 DAYS PACKAGE PATTAYA AND BANGKOK 50 $ USD -- 1 PAX
3 NIGHT 4 DAYS PACKAGE PATTAYA AND BANGKOK 79$ USD For 1 PAX
3 NIGHT 4 DAYS PACKAGE PATTAYA AND BANGKOK 119$ USD For 1 PAX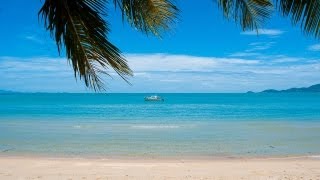 3 Nights - Koh Samui 110 $ USD For 1 Pax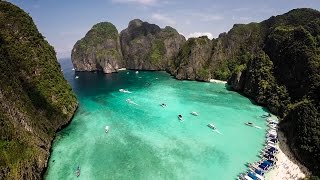 3 NIGHT 4 DAYS PACKAGE PHUKET 99$ USD For 1 PAX
3 NIGHT 4 DAYS PACKAGE PHUKET 119$ USD For 1 PAX
3 NIGHT 4 DAYS PACKAGE PATTAYA AND BANGKOK 50 $ USD -- 1 PAX

Starting From USD $50/-

Pattaya - Bangkok

2 Nights Pattaya Hotel Royal Tycoon Palace (2 star)
1 Nights Bangkok Hotel Dream Town (2 Star)
Breakfast at Hotel
Coral Island + with Lunch
Gems Gallery
All airport transfers

If you long for quiet beaches and hammocks swaying in the breeze, make a sharp U-turn before arriving in Pattaya. The city's reputation as a sex capital is well deserved, with hundreds of beer bars, go-go clubs and massage parlours. But Pattaya does perennially try to lose its sex tag and many of its 10 million annual visitors instead come for the mega shopping centres and amenities. Pattaya is also home to a growing number of cultural and action-packed attractions and international restaurants. The city is built around Ao Pattaya, a wide, crescent-shaped bay that was one of Thailand's first beach resorts in the 1960s when American GIs came for some R&R. North Pattaya (Pattaya Neua) is a more upmarket area while Pattaya South (Pattaya Tai) remains the nightlife hub. To the south of Pattaya, Jomtien is a laid-back resort with a gay-friendly beach at Hat Dongtan, while to the north Naklua is also quieter, with some top-end resorts at Wong Amat. The best beaches in the area are on Ko Samae San, a tiny island with good snorkelling, and the navy-run Hat Nahng Ram, both 35km south of Pattaya.

3 NIGHT 4 DAYS PACKAGE PATTAYA AND BANGKOK 79$ USD For 1 PAX

Starting From USD $79/-

Pattaya - Bangkok

2 Nights @ Pattaya Hotel Golden Beach (3 Star)
1 Nights @ Bangkok Hotel Cubic Partunam (3 Star)
Breakfast at Hotel
Coral Island With Lunch
Gems Gallery / Art In Paradise Pattaya
Bangkok City Tour
All airport transfers

At the apex of Thai culture, Bangkok is certainly a marvelous place for a relaxed holiday. Crowded with locals and buzzing with a tourist population all year round, Bangkok is always a good choice for sightseeing. As a place with electric nightlife, Bangkok also has a spate of fine temples and citad...

3 NIGHT 4 DAYS PACKAGE PATTAYA AND BANGKOK 119$ USD For 1 PAX

Starting From USD $119 /-

Pattaya - Bangkok

2 Nights @ Pattaya Hotel Centara Pattaya ( 4 Star)
1 Nights @ Bangkok Hotel Eastin Makkashan ( 4 Star)
Breakfast at Hotel
Coral Island with lunch
Art In Paradise
Alcazar Show
Gems Gallery
Bangkok city tour
All airport to airport transfers

At the apex of Thai culture, Bangkok is certainly a marvelous place for a relaxed holiday. Crowded with locals and buzzing with a tourist population all year round, Bangkok is always a good choice for sightseeing. As a place with electric nightlife, Bangkok also has a spate of fine temples and citad...

3 Nights - Koh Samui 110 $ USD For 1 Pax

Starting From USD $110/-

Koh Samui

3 Nights@Koh Samui (The Room Chaweng hotel)
Koh Samui city tour around Island
elephant tracking
All airport transfers
Everyday Breakfast

Ko Samui is an island off the east coast of the Kra Isthmus, Thailand. Geographically in the .... Koh Samui THA Midnight Run: The Koh Samui Midnight Run is a charity run organized by the Thai Hotel Association (THA) and the Thai Association ...

3 NIGHT 4 DAYS PACKAGE PHUKET 99$ USD For 1 PAX

Starting From USD $99/-

Phuket

3 Nights @ Phuket Hotel Chilli Salza ( 3 Star )
Phi Phi Island
Phuket City Tour
All airport transfers
Everyday Breakfast

3 NIGHT 4 DAYS PACKAGE PHUKET 119$ USD For 1 PAX

Starting From USD $119/-

Phuket

3 Nights @ Phuket Hotel The Ashlee Plaza (3 star)
Phi Phi Island
Phuket City tour
All airport transfers
Everyday Breakfast